A brief history of our Club ...
A small group started Wrexham Squash, to promote junior squash (under age 19) in Wrexham across both the Phoenix and Sports Connection Clubs in April 2002 - this was to formalise the coaching arrangements that had been going on for around twelve or more months.
During 2002 we were reduced from five courts (when the Sports Connection Club in Tenters Square, Wrexham closed overnight) to two courts at the Phoenix Squash Club in Dean Road.

However, it was disaster again when, overnight and without any explanation, the Dean Road building was closed by owners of the site, NEWI (North East Wales Institute), at around September 2005.

At that time we had around 50 juniors on our books, through the Wrexham Schools Squash Programme and through our Club Coaching programmes ... but we had no courts to play on other that at the Queensway Sports Centre, where we were, of course, in competition with members of the public, plus there was no concession to court booking rates !
(To view early Wrexham Squash Newsletters, follow our links through the red box above)
In late 2005, we heard that the Directors of Brymbo Sports & Social Complex were looking to consider any proposal for the viable use of their Squash Court building and, through Wrexham Squash, both a business plan and proposal were drafted and submitted to the Brymbo Directors.
Eventually, our proposals were accepted in principle by Brymbo Directors, but we then had to undertake a joint risk assessment of the building in February 2006, this included consideration of our respective responsibilities. At this time, we also met with potential Club members; we formed a small task group to help identify just what we were taking on!
Formal letters of support to our proposals were received from Squash Wales, Wrexham Council and local schools; local contractors were also identified to submit estimates for the necessary refurbishment work – which came in at approx £12,600.
Later in February 2006, we met with Jo Clay, our contact at Sports Council, this to go through our proposals and get advice on the best way to progress our funding bid.

In March 2006 we submitted our final grant application for the three major elements of work required – Heating; Electrical and Decoration. This was a time consuming process but our application was eventually considered under the Sports Council's Capital Grant Scheme. Meanwhile, the Sports Complex Directors had expressed some concern at an apparent lack of progress - as they were looking to us for some early financial return, although we still had to negotiate a detailed rental agreement with them, based on rates and likely energy costings !
In August 2006, our grant application with the Sports Council brought into question the Sports Complex 's leasing arrangement (which was insufficient for their purpose), and so it was necessary for a new twenty five year lease to be agreed with Wrexham Council.
During August, September and October 2006 meetings and correspondence continued between ourselves, the Sports Council Grants Officer in Cardiff and Brymbo Sports & Social Complex - all were required to finalise our grant application – at this late stage, the application was now having to go through the Brymbo Directors because they were VAT registered and also the lease holders to the building.
Our submission was finally agreed for a maximum of £10,000 (80% of the work required) and our refurbishment commenced with a highly motivated working party over the weekend of 13th and 14th January 2007. Much work with contractors and volunteers took place over the rest of January and through February, with the new Wrexham Brymbo Squash Club then opening to members on St David's Day Thursday, 1st March 2007.
To achieve support for a funding bid to the Sports Council for Wales we were required to become an appropriately constituted Club, with a business plan and Committee. Our agreed Constitution may be accessed by clicking on the red box above.
Having opened for business on 1st March 2007 the Club was managed by an interim Committee until the first Annual General Meeting which was held on 16th July 2007. A copy of the note from that inaugural meeting is also available by clicking on the red box.
We gratefully acknowledge the support from the Sports Council for Wales, through our contact Ceri Richards who came up from Cardiff to provide welcome advice and guidance as we bid for £10,000 capital grant. After many months of discussion, negotiation, obtaining professional assessments of the necessary work involved as well as us convincing the Brymbo Directors that this would be a beneficial venture for all, the hard work was eventually rewarded when we achieved the funding required.
In total we spent around £13,000 on our refubishment works of the Brymbo Squash Courts, which did include considerable "in kind" support from a number of Club members.
Our photo gallery shows some of the work taking place in January / February 2007.
The whole of the Squash Club required a major overhaul with considerable investment going into a new heating system that included two new Ambirad gas court heaters. These were the latest and most efficient way of heating up an often very cold court.
We would also wish to thank the members of the Brymbo Cricket Club for their help and support in the refurbishment, particularly in the shared toilet and changing areas of the Club.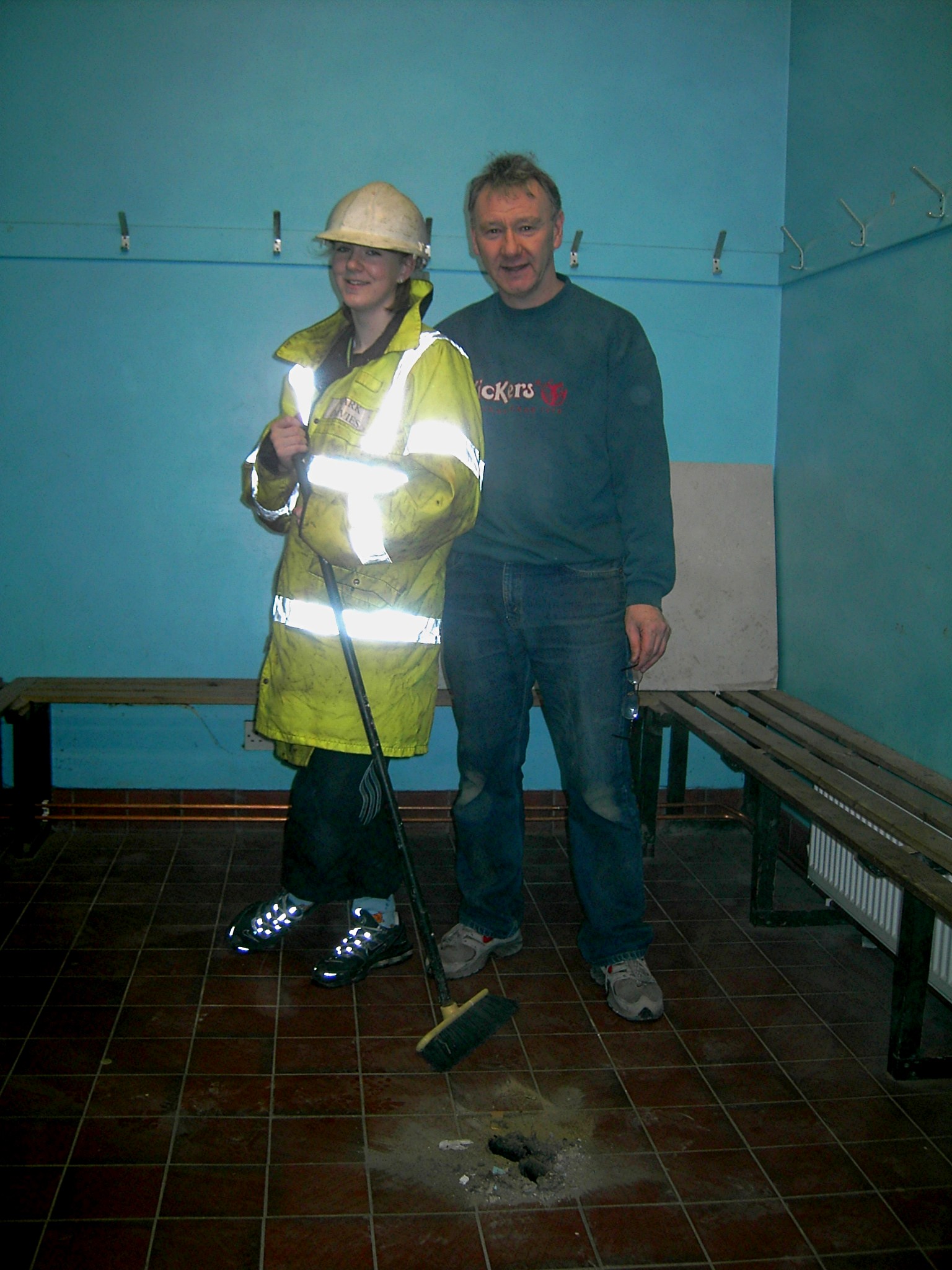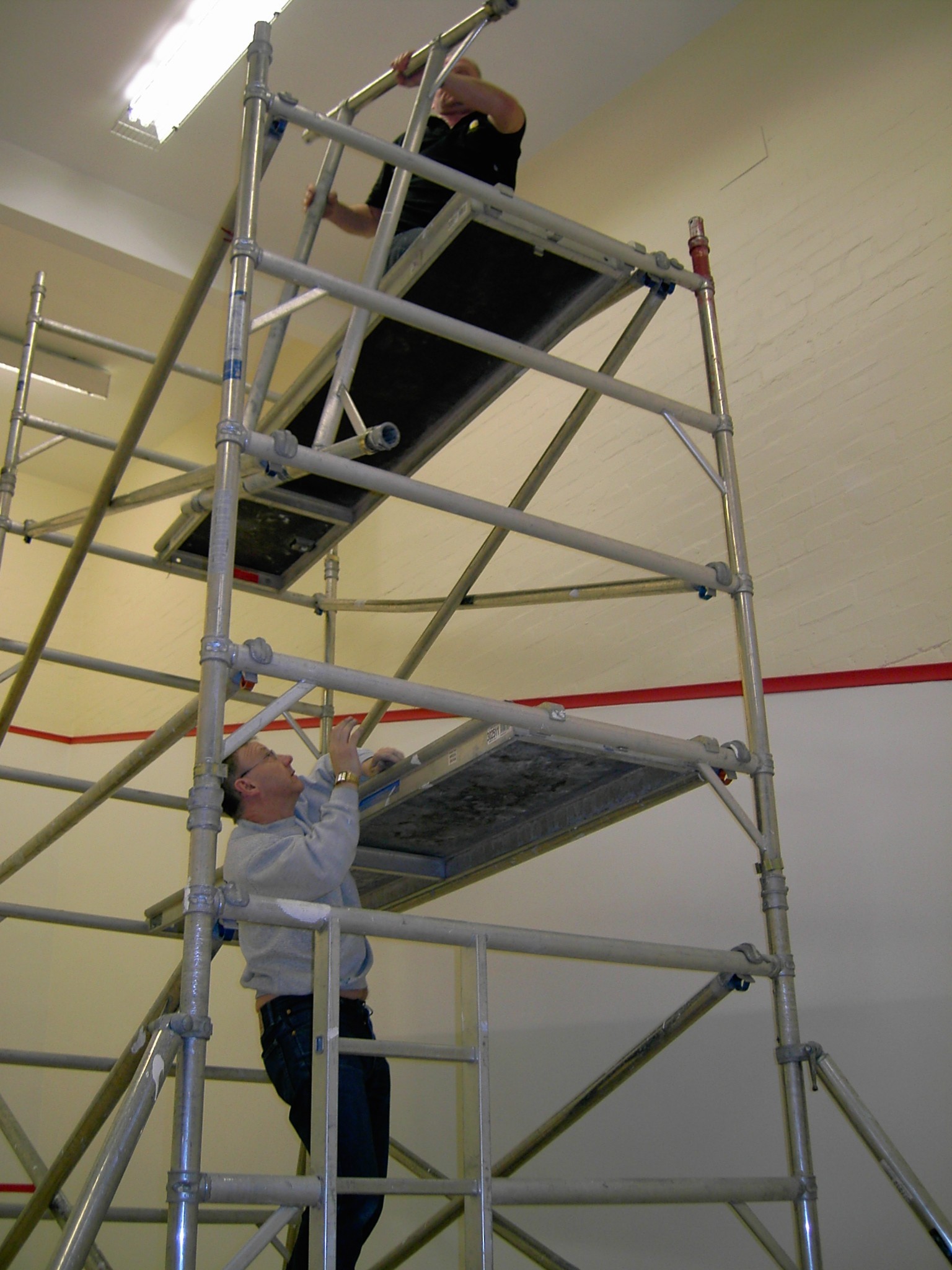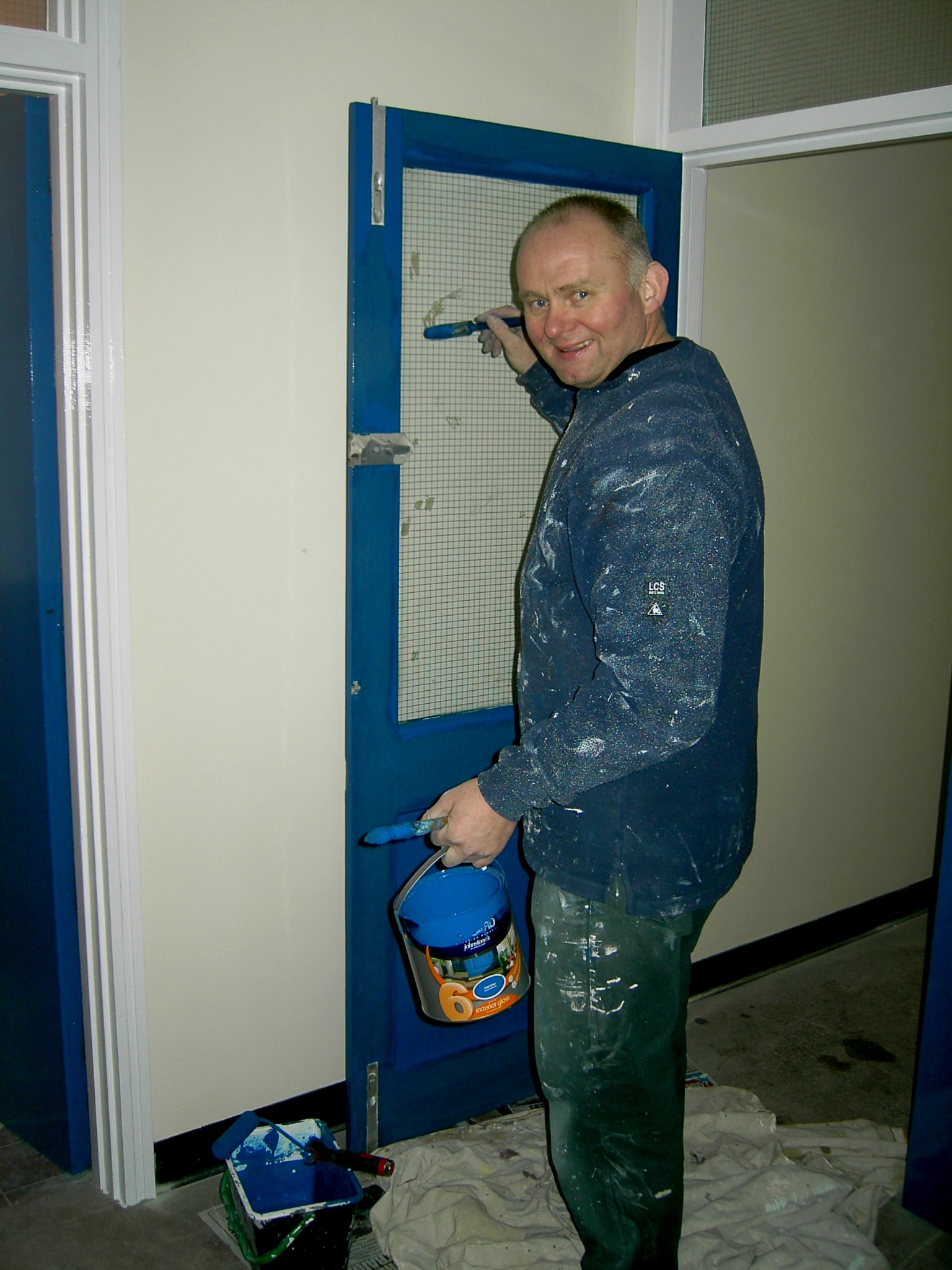 Our thanks to all the volunteers.
The story continues .... see the side panel for more !